OVERVIEW
The Digital Arts and Culinary Academy (DACA) is a state of the art facility designed to give teens an opportunity to learn and grow, while having a good time with instructors and fellow members.
Our Mission
The Digital Arts and Culinary Academy's mission is to help teens, aged 13 thru 16, grow and build self confidence through the learning of at least one of four components in our program: Digital Audio Production, Digital Video Production, Culinary Arts, or Urban Agriculture. Our goal is to help our youth excel and create a better life and community for themselves and others.
Our Programs
We offer two programs and a host of what we call Intensive Classes.
Culinary Arts - Urban Agriculture Programs
Explore Culinary Arts in a modern state of the art kitchen. Learn not only how to prepare delicious, healthy meals, but also how to organically cultivate and harvest food in the Urban Agriculture Department.
Digital Video - Digital Music Programs
Discover the world of video production. Be a part of the social media movement. Learn to make and share your own videos. You will also learn how to create and record music, raps, beats, or spoken word of all kinds.
Programs run Monday through Friday, 3 hours per day, and include materials for all programs and a meal provided by the Culinary Program.
Please go to the "Programs" page for detailed information about our programs and intensive classes.
---
CURRENT NEWS
2013 Summer Sessions


Last summer DACA's first ever Beginning Guitar Class was a huge success. So much so that our incredible partner Guitars Not Guns. has graciously decided to sponsor us for this summer. We have added two classes to our 2013 Summer Roster. The classes are free to the first 10 people that sign up.

Register by either going to the Oakland Parks and Recreation Web Site (put Rainbow Teen Center in for the Location) or in person at the Rainbow Teen Center/DACA.

For more information please call (510) 615-5807 or email us at info@dacaoakland.com

2013-2014 After School Program


DACA is now into it's Spring Quarter of after-school programming. This year we have had the honor of having youth from Roots International Academy and East Oakland Leadership Academy.

We know that most schools start to plan for the next year's after school programs during the summer. DACA would love to be a part of your plans. We can put together special packages to accomodate the needs of your school.

Please call (510) 615-5807 or email us at info@dacaoakland.com to set up an appointment to show you what we can do for your school.
---
Become a member of the Digital Arts & Culinary Academy (DACA) today. For teens, ages 13 thru 16!
For more information, to pick up an application, or to schedule a tour of the center,
please call us at (510) 615-5807 or email us at info@dacaoakland.com.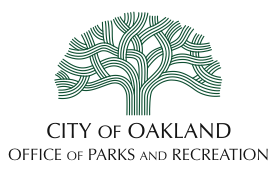 The City of Oakland Office of Parks and Recreation (OPR) is fully committed to compliance with the provisions of the Americans with Disabilities Act. Please make accommodation requests at least 10 days prior to an event. Direct all inquiries concerning program and disability accommodation to the OPR Inclusive Recreation Coordinator at (510) 615-5980 or smeans@oaklandnet.com. TTY callers please dial (510) 615-5883.


Founded by Oakland Vice Mayor Desley Brooks
KEEP MAKING A DIFFERENCE -- PAY IT FORWARD!